LL.M. rankings, in contrast to general law school rankings, are difficult to come by. Now, another attempt at ranking LL.M. programs is on the books.
The National Law Journal has recently published its first annual 2012 Best of The National Law Journal awards (PDF). The awards are "a reader's choice recognition of the top legal and business service providers in the U.S." compiled on the basis of votes cast by nearly 5,000 National Law Journal readers. Interestingly, readers were also asked to rank U.S. LL.M. programs in four categories: Corporate/Securities, Tax, IP, and International Law.
These rankings are perhaps best seen as a very clever marketing tool for the National Law Journal (in fact, the publisher's note expressly mentions that the rankings were compiled by the National Law Journal's sales and marketing team). Nevertheless, although they are by no means representative and are not based on any objective data, these rankings do provide an interesting insight as to what almost 5,000 U.S. lawyers think the leading LL.M. programs for a number of specialty subjects are. So, for what it's worth, here are the results:
Best Corporate/Securities LL.M.:

1. Harvard

2. NYU

3. Georgetown

Best IP LL.M.:

1. Stanford

2. George Washington

3. Berkeley

Best Tax LL.M.:

1. NYU

2. Georgetown

3. New York Law School

Best International Law LL.M.:

1.  Georgetown

2. NYU

3. American University
Update: The 2013 National Law Journal LLM Rankings have been released.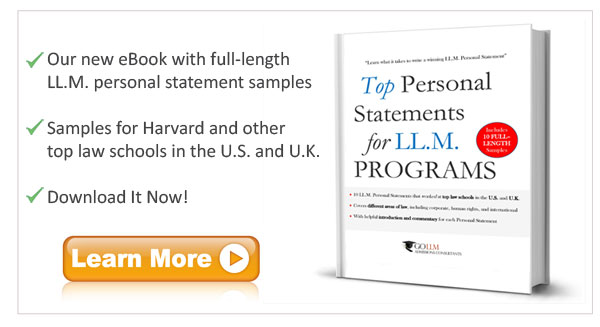 ---