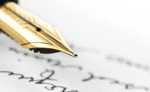 To apply for a Master of Laws program, candidates are generally required to provide at least one, and sometimes two or more LL.M. letters of recommendation.
Formerly rather uncommon in a number of jurisdictions, professors and employers alike have become increasingly accustomed to supporting prospective candidates by writing these LL.M. recommendations letters. 
The purpose of LL.M. recommendation letters is to provide an objective voice to the application, which can verify and reinforce aspects of the application package that an applicant himself or herself has not touched upon in greater depth. LL.M. reference letters are also a chance for law school graduate admissions committees to be provided with information about the candidate that cannot be found in grades, LL.M. resumes, or the LL.M. personal statement.
The Perils of LL.M. Recommendation Letters
One common mistake seen in many reference letters for LL.M. programs is that the writer of the reference letter does not know the candidate sufficiently well.  Perhaps this is because the referee did not have very many one-on-one interactions with the candidate or, in some cases, it is because the candidate has chosen a referee solely for his or her reputation and not because of a close relationship. The result may often be that the LL.M. recommendation letter ultimately generated by the referee is vague and devoid of details.
A second common mistake often seen in LL.M. recommendation letters is that the referee is either overly positive about the candidate or, conversely, is neutral or even unenthusiastic about the candidate. In the former case, reference letters may boast, without further supporting evidence, that the candidate is "the most intelligent student the professor has seen in 50 years of teaching"; in the latter case, referees may report only factually, such as confirming that the candidate was a student in his class, but fail to emit any details or adjectives describing the candidate's performance.
Who Makes a Good Referee?
To avoid these perils, candidates should always choose referees who know them well and who can comment on their intellectual ability, work ethic, analytical skills, personality, and future potential. Ideal persons to act as referees for LL.M. applications include professors, particularly those who know the candidate from class or from research work undertaken under their supervision and employers – if a school allows work references – particularly senior individuals who have directly supervised the candidate's work. 
Referees should not be chosen exclusively because of their reputation nor because they are alumni of the candidate's first choice school – this may, of course, be helpful, but will by itself not yield any benefits if these referees' LL.M. recommendation letters do not meet other necessary requirements.
What Should be in the Reference Letter?
While there is no one magical formula for an outstanding reference letter for Master of Laws applications, generally good LL.M. letters of recommendation should, first,  describe the precise nature of the relationship between the referee and the candidate (that is, how the referee knows the candidate) and the duration of this relationship.
The substance of the letter should then focus on providing specific comments on the candidate's abilities and qualities. In case of an academic reference, this should normally include comments on several of the following areas:
If research was undertaken, the nature of the research work undertaken, the results of the research, particularly if it was published, and the contribution to the literature the candidate's research has made
Conclusion
While not each of the components identified above need not be mentioned in every LL.M. recommendation letter (or letters for J.S.D./S.J.D. candidates), the most important point to note is that for those elements that are included, the referee should support his comments with specific examples. 
The worst reference letters are those which are written in generalities rather than specifics. Conversely, a reference letter overflowing with relevant details and examples of a candidate's qualities may be just what is needed to push a candidate into acceptance. 
If you are interested, two sample LL.M. reference letters can be found in our eBook.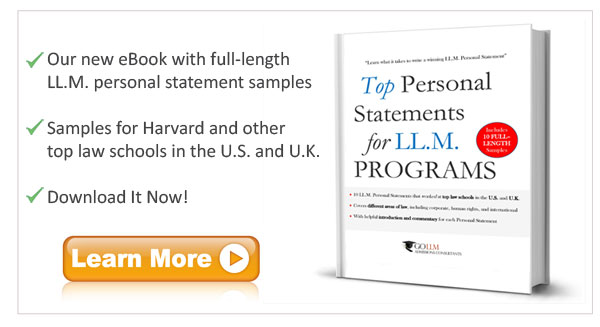 ---