This post comes to us from Boston University School of Law
BU Law's LL.M. in American Law Program prepares foreign lawyers for global practice by integrating them into the J.D. classroom and giving them first-hand exposure to the U.S. doctrine and legal practice. This means you will not only learn the substance of U.S. doctrine in virtually any area of interest — intellectual property, international business transactions, mergers and acquisitions, alternative dispute resolution, to name only a few — but you will learn something equally as important: how U.S. lawyers are trained to analyze legal questions and advocate on their clients' behalves.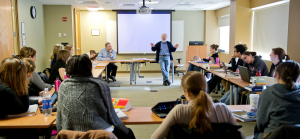 By gaining insight into the "mind set" of U.S. lawyers and others trained in the common law system, you will develop the skills and perspective to make you a more effective global practitioner, competent to work across borders and engage in English with lawyers from diverse traditions and backgrounds.
Why BU Law?
Foreign-trained lawyers can learn about the U.S. legal system at dozens of law schools in America. However, they tend to seek out BU Law for multiple reasons which, when combined, set us apart from other schools. Consider the following:
BU Law offers the most skilled and dedicated law teaching in the country. The Princeton Review ranks BU Law #1 in the nation for "Best Professors" and #5 for "Best Classroom Experience." Overall, we are ranked in the top 15 percent of all U.S. law schools, according to S. News & World Report. Few schools in the U.S. match our reputation for superior teaching.
The BU Law LL.M. degree is a credential that commands attention from legal employers throughout the world for the superior training and prestige that it represents. Throughout the year, students receive individualized professional development support from a team of career advisors who work exclusively with LL.M. students to identify and secure post-graduation options, including law-related internships in the U.S. through the American Law Internship Program.
The American Law Program's flexible design enables you to develop a customized study plan that meets your individual academic and professional needs. The Assistant Dean and Assistant Director meet personally with every student to construct a plan of study, consisting of any combination of the Schools 190+ course offerings.
Our reputation for delivering the highest levels of student support and individualized attention is legendary. Ask any graduate: for the past several years, our graduating students have rated their BU Law experience as a near-perfect 4 out of 5. Simply put: we are not an LL.M. factory.
You will be a part of Boston University – one of the world's greatest urban research institutions, comprised of 17 schools and colleges and approximately 30,000 students from 130+ countries.
Our goal is to help make your LL.M. year the best year of your life – and we are proud of the remarkable number of students who tell us that's exactly what happens to them at BU Law.   Our students gain not only tremendous substantive knowledge and important practical skills, but – with the BU Law credential – they gain an enhanced professional standing that helps them land positions and seize opportunities that would otherwise be unattainable.
Application Instructions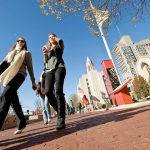 We look forward to receiving your application for fall 2015. Detailed information about the application process is available here. We are currently accepting applications for the fall 2015 semester. The fall 2015 application deadline is April 15, 2015, but we encourage serious candidates to submit their applications as early as possible. If you apply after the April 15th deadline, we will consider your application on a space available basis. Candidates for admission may apply via the Law School Admission Council (LSAC) Web site.  All completed applications are thoroughly reviewed and viable candidates receive telephone interviews with the program Director or Assistant Director. The Graduate and International Programs Office will directly contact these candidates to arrange a day and time for the phone interview.
Visits and Additional Information
Should you have additional questions about the American Law Program or any of the other LL.M. Programs at BU Law, please feel free to contact BU Law's Graduate & International Programs Office at any time. Our Graduate Admissions Specialist can be reached at bullm@bu.edu. You can also reach us at gradint@bu.edu with questions about any and all aspects of the American Law Program experience.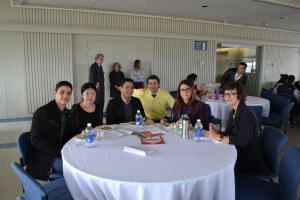 If you would like to visit BU Law, let us know. We would be more than happy to schedule an appointment with an admissions officer and also arrange for you to visit a class. We would gladly put you in touch with alumni from your home country, as well.
We look forward to receiving your application and to being in touch throughout the admissions process!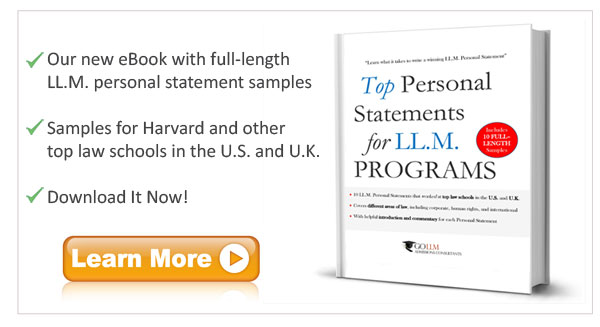 ---