Prospective LL.M. applicants often ask us what the application and admissions process entails and what they will need to do over the next few weeks and months.
Thus, we thought it would be helpful to compile an overview of the key steps in the form of a mini "LLM Guide" or a primer for LL.M. applicants (click either link to access the full document).
The primer, which also compiles and categorizes our most popular posts and resource pages, breaks down the process into the following steps:
1. Why a Masters of Law?
2. Research
3. Preparation
4. Application
5. Post-Application
As we note in the guide, this is by no means complete, but it will hopefully give you an idea as to what steps and considerations are involved in the LL.M. application/admissions process.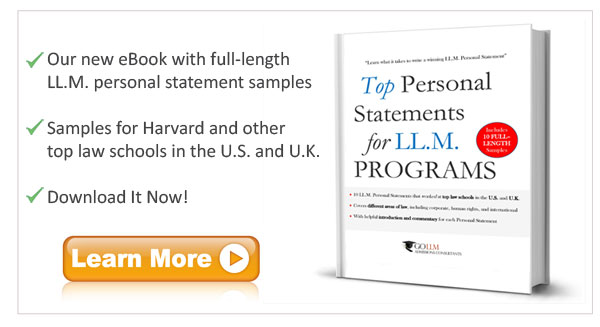 ---