We have reported previously (see here and here) that law schools are increasingly adding or expanding their LL.M. program offerings. The first few weeks of 2013 have confirmed this trend. In this post, we highlight three selected new specialty LL.M. program launches that were announced recently in the U.S. and the U.K. In addition, we share an announcement regarding a new International LL.M. degree offered in Tel Aviv.
Fordham Law School in New York has established a new LL.M. program in International Dispute Resolution, which will begin in fall 2013. As the Law School explains, this specialization "will offer students the opportunity to explore in depth the various ways in which international disputes are resolved, through both traditional litigation and alternative methods of dispute resolution."
Queen Mary, University of London will offer a Masters of Law specialism in International Shipping Law. Beginning in September 2013, this specialty LL.M. program "will cover the principal areas of legal expertise which are of interest to the shipping industry, the legal practitioners representing it, as well as its regulators." LL.M. modules will focus on topics such as the International Law of the Sea, International Commercial Law, Marine Insurance Law and International Shipping Law.
Boston University School of Law (BU) will offer an "Extended LL.M." option that entails an additional, third semester of studies (see supplemental application form here). This three-semester enrollment option, which is available for three of BU's specialty programs, is geared towards students who have otherwise strong credentials but lack the required level of English language proficiency to begin their LL.M. studies at BU on a full-time basis. Thus, during the first semester of their extended LL.M., students will enroll in intensive English language courses at Boston University and, at the same time, take introductory courses at the Law School. Subsequently, students will complete the LL.M. degree requirements over the following two semesters.
Finally, we have recently received the following announcement:
Tel Aviv University invites English-speaking students from around the world to study for their LL.M. degree at the Buchmann Faculty of Law. The rigorous academic curriculum is based on innovative approaches to legal theory, providing law students analytic tools and skills to engage in serious academic research and practical insights. Classes explore contemporary challenges to the law that stem from the processes of globalization to specific courses on the Israeli legal and social systems, the complexities of the Middle East region and the legal aspects of the "Start-up Nation".

Students may choose to specialize in Law, Global Governance and Human Rights; Law, State and Religion; and, Law and Technology. LL.M. candidates will be eligible to apply to for admittance to the PhD program at the Faculty of Law, following the successful completion of the LL.M. degree.
More information on Tel Aviv's program is available here.
Update: The University of Miami School of Law plans to launch a new LL.M. program in Taxation of Cross-Border Investment.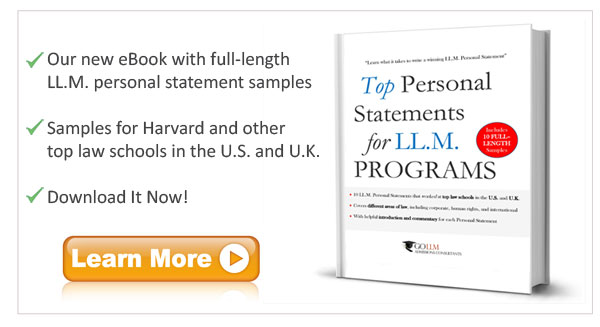 ---