Yale Law School's Dean of Admissions, Asha Rangappa, highlights some of her most useful posts on the law school admissions process and tips for law school applications. LL.M. applicants will be particularly interested in Rangappa's thoughts on how to write a convincing personal statement and should have a look at her "Personal Statement Boot Camp" series.
In addition, make sure to check out the "law school application FAQ," a collaborative effort between Yale and several other elite law schools to answer a number of frequently asked questions in this regard.  This post on Dean Rangappa's blog contains the answers to two selected application questions and links to the relevant areas of other schools' websites or blogs with further answers.
The FAQ features law school application advice by Admissions Deans from Chicago, Michigan, NYU, Stanford, Yale, and Columbia. Topics covered include personal statement writing, recommendation letters, common mistakes by applicants, and what applicants can do to set themselves apart from their peers. If you want advice directly from the source, it doesn't get much better than that.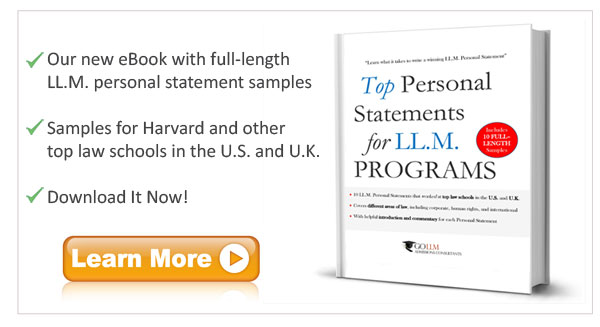 ---