Mastering Jurisprudence for Non-Lawyers
For those working in a law-related field or who are interested in garnering more information about the law, there is a new emerging option besides J.D. or LL.M. programs.
Known as the Juris Master (JM), Master of Jurisprudence (MJ), Master of Legal Studies (MLS), Master in the Studies of Law (MSL), or Master of Science in Legal Studies, these new degree programs aim to provide non-lawyers with specialist knowledge of the law in a short period of time.
Aimed at mid-career professionals, the Juris Master, Master of Jurisprudence, Master of Legal studies, and similar programs often target those who are working in compliance or in regulated fields. However, they are also available to those in other areas for whom some legal knowledge would be an asset.
Generally, these "LL.M. for non-lawyers or LL.M. for non-law graduates" programs can be completed in one year although most schools allow working students to complete the degree part-time over the course of two years or longer. In addition, similar to an online LL.M. program, it is also possible to earn a Juris Master degree via distance learning.
Juris Masters programs are offered at a broad range of institutions and law schools including Yale, Emory, Arizona State, Oklahoma, Hastings, Hamline and, starting this fall, Lewis and Clark. Given the breadth of institutions offering the degree, it is perhaps not surprising that tuition costs for the program vary greatly, currently from roughly $20,000 to $46,000, although tuition is generally reflective of one year of the J.D. program.
Specializations and Curriculum
Many of the Juris Master or Master of Jurisprudence programs offer the ability to specialize. For example, Lewis and Clark's program will focus on environmental and natural resources law, Arizona State is launching a new program specializing in patents and Hastings' program is directed at health and science professionals. Other specialties include corporate and business law, journalism, indigenous law, natural resources law, health care law, and conflict resolution.
The programs tend to mimic the curriculum of a one year law program, meaning that students will first take many of the foundational law school courses that a J.D. student takes, although the classes may be offered in less detail. After these basic courses are completed, however, students are able to take a variety of electives, often in classes alongside J.D. or LL.M. students. Typically, completion of 24 to 30 credits will be enough to graduate.
Application Process
Generally, admission to Juris Master and similar programs will be based on an applicant's professional and academic background, his or her personal statement (essay or statement of interest), and professional and academic references/letters of recommendation.
Additionally, for some programs, the application process involves (in-person or telephone) interviews with members of the admissions committee. Finally, for applicants without a graduate degree – and unless a waiver is granted – official LSAT, GRE, GMAT or MCAT score reports are required as well.
Conclusion
At present, the value of law programs for non-lawyers remains uncertain. Due to their novelty and because they are not regulated nor directly comparable to a J.D. program, it remains difficult to pinpoint the exact worth of these degrees and their impact on career success.
Nevertheless, some employers are finding value in the Juris Master and related qualifications for their employees. Consequently, there has been an increasing trend of employers subsidizing the tuition of employees who enroll in such programs.
Still, the future for the Master Juris and similar degrees is currently hazy. However, as more and more schools offer these programs and their value gains currency, it seems likely that the forecast for the Master Juris program will look up.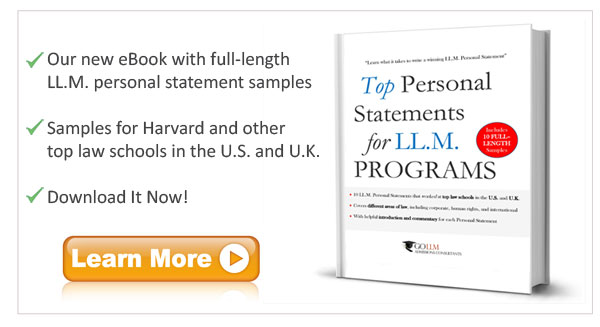 ---