This post comes to us from Jason Rudall, Programme Manager of the LL.M. in International Law at the Graduate Institute of International and Development Studies, Geneva
Building on a Distinguished Tradition:  The Graduate Institute, Geneva Welcomes Inaugural LL.M. in International Law Cohort

The Graduate Institute of International and Development Studies has welcomed its first class of the newly launched LL.M. in International Law. Over the course of the 10-month programme, students on the LL.M. in International Law will gain exposure to world-renowned faculty, benefit from being at the heart of international legal affairs in Geneva and have the opportunity to share ideas with other participants who come from an array of different legal backgrounds and perspectives.
The Programme allows participants to tailor their studies according to their particular interests, while compulsory courses provide a firm grounding in public international law. Small tutorials and intensive courses facilitate a deeper exploration of the most pressing questions in the field with professors and practitioners at the forefront of international law.
To mention just some of the highlights of the LL.M. since the start of the Programme one month ago, students have had a Q&A session with Under-Secretary-General for Legal Affairs and United Nations Legal Counsel, Mr. Miguel Serpa Soares, they have paid a visit to the UN Secretariat in Geneva where they were introduced to Mr. Markus Schmidt (Senior Legal Adviser at the United Nations Office at Geneva), and they attended an insightful lecture by the Independent International Commission of Inquiry for Syria. Later in the year, the LL.M. class can look forward to being taught by the former judge of the International Court of Justice, Bruno Simma, and renowned international law practitioner and professor, Philippe Sands.
In addition to exposure to world-known faculty and practitioners, the LL.M. in International Law is also profoundly committed to developing the transferable skills necessary to succeed in the professional world. To this end, law clinics, workshops on legal writing, presentation skills and career development, as well as a variety of network-building events, provide the best possible springboard for participants to launch or advance their career in international law.
Applications for the 2014-2015 LL.M. Programme in International Law are now being invited until 15 January 2014. For more information, visit www.graduateinstitute.ch/executive/llm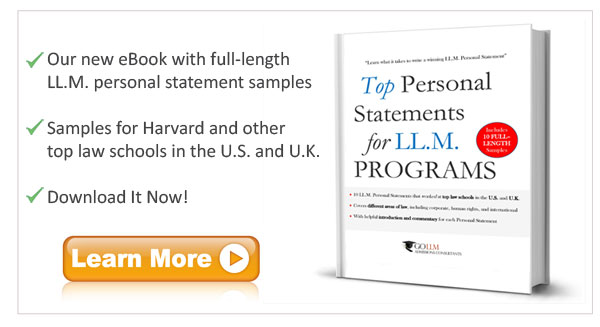 ---