A hop, skip, and a jump away from the White House lies a consistently well-ranked graduate law program: the Georgetown LL.M. program.
Georgetown University offers a rich and diverse LL.M. degree experience, which includes a number of different specialized programs, certificate programs and even online programs. It also offers externship opportunities and a chance to study in one of the world's most prominent capital cities.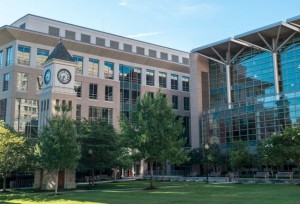 The LL.M. program offerings at Georgetown are plentiful.  Georgetown runs specialized LL.M. programs in Environmental Law, Global Health Law, Global Health Law & Institutions, International Business & Economic Law, International Legal Studies, National Security Law, Securities and Financial Regulation, and Taxation.  The specialized degrees are unique in that they may tailor the Georgetown LL.M.'s vast curriculum to the specialty in question, but are not onerous in their requirements.
A good example is the Environmental Law LL.M., which requires students to complete a course in Environmental Law, a seminar course in Environmental Lawyering, and an externship or practicum within the field.  Yet students are still able to choose from a vast array of courses to complement their required subjects.
Nevertheless, Georgetown also offers a General LL.M. program for those that have decided not to specialize their studies.  Even better, for U.S. educated students, Georgetown enables students to set up a program of study specifically tailored to individual interests in the Individualized LL.M. program.
Georgetown further offers a number of unique programs not found elsewhere. For instance, for students who cannot quite decide between law and international affairs, Georgetown – in combination with Sciences Po in Paris – offers a joint Master of International Affairs/LL.M. program.  Moreover, students with wanderlust can complete one term of their LL.M. in Washington D.C. and the second in London, England under the LL.M. London Option program.  Alternatively, those who cannot make it to Washington, D.C. can participate in Georgetown's online LL.M. programs, which focus either on Taxation or on Securities and Financial Regulation.
Finally, for those who cannot imagine spending only one year in D.C., Georgetown's Two-Year LL.M. with Certificate in Legal English for Foreign-Trained Lawyers might prove an interesting option. This program allows students to master their legal English prior to tackling their legal studies.
For students looking for an extremely tailored LL.M. program, Georgetown's Certificate Program may be of interest. In order to enable LL.M. students to specialize in a particular subject – even beyond the specialization offered in a specialized LL.M. program – students can pursue a Certificate along with their LL.M. degree. Certificate program are offered in the following subjects: International Human Rights Law, World Trade Organization Law, Employee Benefits Law, International Taxation, International Arbitration and Dispute Resolution, State and Local Taxation, and Estate Planning Law.
Georgetown also offers its LL.M. students opportunities to participate in an Externship program.  Students are given two academic credits for unpaid work that is designed to bolster the student's practical legal skills.  Approximately one-quarter of Georgetown's LL.M. class engages in externships at a wide variety of locations ranging from government offices to law firms to non-governmental organizations.
Overall, Georgetown's LL.M. program can best be described as extensive and innovative.  It seems to offer every imaginable LL.M. program and it makes a strong effort to allow students to bolster both their academic and their practical skills.  In addition, Washington, D.C., is a vibrant location for graduate studies, offering a smart mix of government and business, which can be a wonderful background against which to study.  In short, it is difficult to go wrong, pursuing an LL.M. at Georgetown.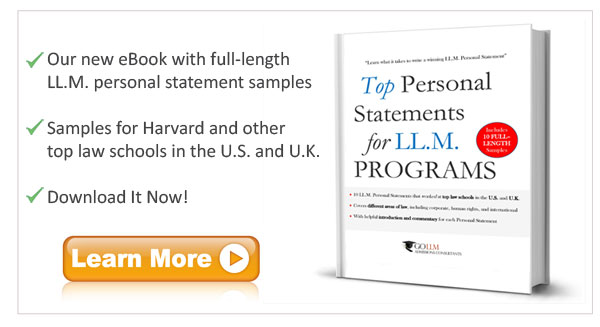 ---